Don't have tickets to the National Day Parade? These happenings in Singapore (from August 5 to 9) will more than make up for it.
1) Dance for hours without worrying about a hangover
This is not your classic Great Singapore Workout. The event promises to be the dance fitness party of the year! Groove to chart-topping tracks, burn off that plate of char kway teow and leave the venue without splurging on a ride. Put on some sunblock though – the weather forecast says it's going to be sweltering.
Credit: Gardens by the Bay
Singapore's 51st Birthday Bash Fitness Party
Location: Supertree Grove Lawn
Date: Sunday, August 7
Time: 4.30pm to 5.30pm
Cost: Free
2) Walk among 100 variations of the national flower
You can't get more patriotic than this. Orchids make worthy gifts at all kinds of diplomatic meetings – even U.S. President Barack Obama and his wife Michelle have one now – so start rallying your family for a picturesque National Day outing.
Orchid Extravaganza (part of the Singapore Garden Festival)
Location: 18 Marina Gardens Drive
Dates: Now till Sunday, August 28
Time: 10am to 10pm
Cost: $12 on weekdays, $16 on weekends for adults who are residents. Children and senior citizens pay $6 on weekdays and $9 on weekends.
3) Make your own eco-friendly cable car
Get crafty this weekend and make a cable car out of recycled cardboard. Don't worry, eco-artist Didier Ng will be there to guide you along! The August 6 event also features a Zumba session, functional fitness workout and dance painting performance, where you "just need to bring your enthusiasm".
Location: Mount Faber Loop
Date: Saturday, August 6
Time: 4pm to 7pm
Cost: Free
4) Release your hidden auntie at a massive warehouse
Located in the far West of Singapore, the massive supermarket by NTUC FairPrice measures 80,000 square feet. Shoppers receive great discounts on groceries and household necessities. The catch? The space is usually members only – but everyone gets to visit over the National Day break.
Location: 1 Joo Koon Circle, Levels 2 & 3
Dates: August 5 to 9
Time: 10am to 9pm on weekdays, 9am to 9.30pm on weekends
Cost: Depending on how much you fill your trolley!
5) Visit the elusive Kampong Mandai
While visiting the Singapore Zoo to squeal at its latest addition (i.e. tree kangaroos), be sure to swing by Kampong Mandai. Find delectable treats here like satay, banana fritters and other local desserts.
We'd recommend starting the day early. Local residents who buy a combo ticket with same day admission to the River Safari receive 51 per cent off, until the end of August.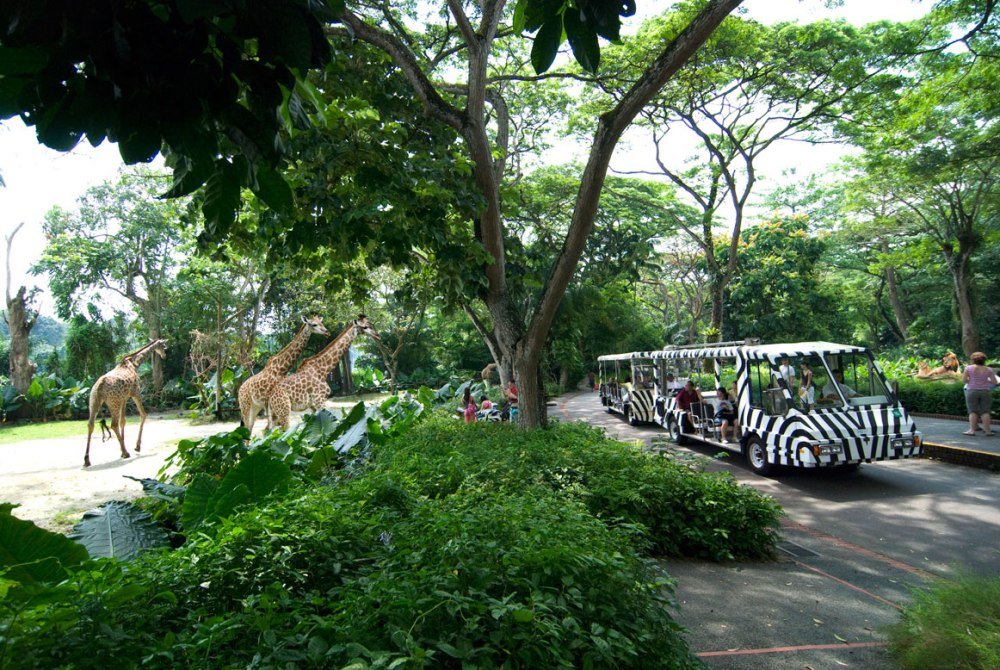 Location: Opposite the chimpanzee exhibit at the Singapore Zoo
Dates: August 5 to 9
Time: 11am to 5pm
Cost: $30.90 for an adult combo ticket to the Singapore Zoo and River Safari. Children and senior citizens pay $20.60 and $14.20 respectively.
6) Fill your bags with local brands and natural soaps
With more than 50 stalls selling everything from food to accessories and fashion apparel, this has the makings of a great hangout spot. We have our eye on handcrafted gifts by Artisans Haven and Simply4Love's natural felted soaps!
Location: Esplanade Waterfront
Dates: August 5 to 9
Time: 3pm to 10pm on August 5 & 8, 12pm to 10pm on August 6, 7 & 9
Cost: Shop till you drop!
7) Feel like a Lilliputian for a day
Expect to feel small at Singapore's inaugural Giant Games Festival. Contribute to an awareness campaign for disabled persons by playing blown-up versions of popular games, such as badminton with a face-sized shuttlecock or pool with a 7-metre long table!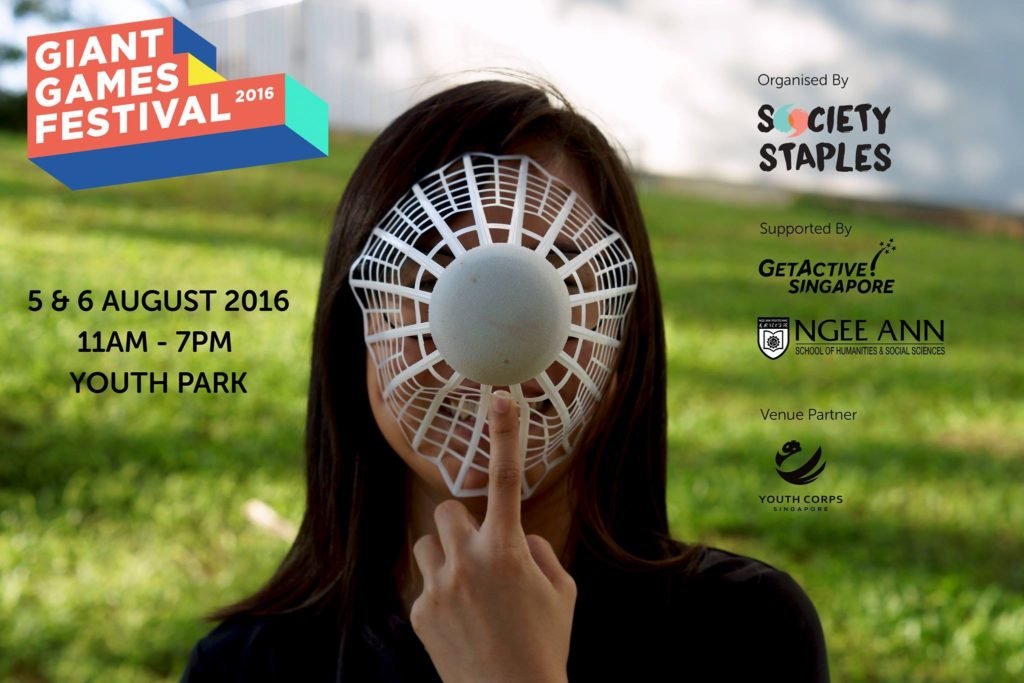 Singapore Giant Games Festival 
Location: The Red Box, 113 Somerset Road
Dates: August 5 & 6
Time: 11am to 7pm
Cost: Free
8) Check out an all-in-one festival in the East
Enjoy spending your time at carnivals? Then PlayLAH! is the festival for you. Organised by Singapore Expo, it features a plethora of exciting events spread across four zones. Programme highlights include interactive learning exhibits, a local food fair as well as a live National Day Parade screening on August 9!
Location: Singapore EXPO Hall 5
Dates: August 6 to 9
Time: 12pm to 9pm
Cost: $5 for a set of activity coupons
9) Pokemon GO to the cafe before it closes
If you haven't checked out the Instagram-worthy Pokemon cafe, wait no longer. It closes in less than a week!
Location: EwF at Bugis Junction, #04-05
Date: Now till Wednesday, August 10
Time: 11am to 9.30pm
Cost: Depending on how much you order!
Know of other cool events during the National Day break? Write to us at enquiry@aerinle.com.
---
Tags: #aerinle, #eco, #fitness, #lifestyle, #singapore, #supermarket, exercise, health
---
We are a news and resources marketplace for those seeking a healthy, organic lifestyle. Aerinlé aims to provide comprehensive articles for natural living.