With good reviews and shipping to Singapore, we've done the research. These budget fitness trackers will make a stellar gift for health.
The wearables market – comprising of fitness trackers and smartwatches – is on the uphill climb. Recently released International Data Corporation statistics showed that a total of 19.7 million units were shipped in the first quarter of the year. This was a 67.2 per cent increase from the same period in 2015, where 11.8 million units were shipped.
Why wear fitness trackers?
These gadgets map everything from step count to heart rate and sleep patterns. The more expensive ones come with an in-built Global Positioning System, that allows runners to check their pace. While some are more precise than others, most users believe that a close estimate of data is enough impetus for healthier living habits.
Here are three basic ones that cost $40 or less:
1) Xiaomi Mi Band
Credit: Xiaomi
Cost: US$23.99 ($33.01) on Amazon.
This basic fitness tracker has no display but tracks steps and quality of sleep. It is also water resistant and syncs up easy enough with the Mi Fit app. Customise the colours of three LED lights, that show how far you are from your daily step goals. Word of warning: The band tends to slightly overestimate activity, so be sure to factor that in when planning!
2) Misfit Flash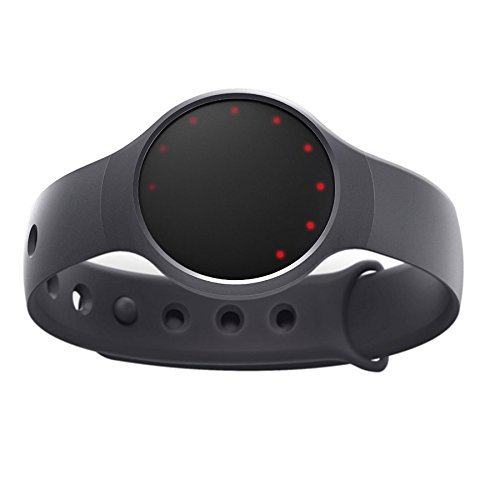 Credit: Misfit Wearables
Cost: US$22.94 ($31.56) on Amazon. 
Besides automatic sleep and step tracking, the Misfit Flash allows users to specify when they start exercising for more accurate data. This tracker also comes with a secondary clip, that attaches itself on shoes. Also, don't worry about having to charge it every day; it runs on a watch battery that lasts for months.
3) Jawbone UP MOVE
Cost: US$23.15 ($31.85) on Amazon.
A separate wristband is needed to wear this on your wrist. That aside, the Jawbone UP MOVE is able to track all the basics and even estimate the number of calories burnt. Hook the tracker up with its app for one of the richest insights on daily activity.
Have any fitness trackers to recommend? Write to us at enquiry@aerinle.com.
---
Tags: #aerinle, #fitness, #fitness trackers, #gadgets, #singapore, health
---
We are a news and resources marketplace for those seeking a healthy, organic lifestyle. Aerinlé aims to provide comprehensive articles for natural living.