Blurb: Are you looking for the best chocolate cake in Singapore? If yes then this article is what you are looking for. With our in-depth list of best chocolate cakes in Singapore, you can find the one for which you might be craving for like a rich dark chocolate cake.
If you are in Singapore and craving for a chocolate cake then all you need to do is head over to one of the chocolate cake shops and indulge in a delicious chocolate cake. Chocolate cakes come in different sizes, shapes and forms. You can have a chocolate fudge cake, chocolate truffle cake or even chocolate mousse cake which are just some of the many varieties available.
Chocolate has to be one of the greatest cake flavours – if not the very best. From chocolate fudge cake to chocolate tiramisu, cakes paired with vanilla ice cream or freshly brewed coffee, these cakes will take you to dessert heaven.
We have compiled an extensive list that includes all kinds of chocolate cakes available in Singapore so you can be sure to find something that suits your taste buds.
List of Best Chocolate Cakes in Singapore
1. Lana Cake Shop
Location: 36 Greenwood Avenue, Singapore 289239
Lana Cake Shop has been operating since 1964, and completely deserves the top spot for best chocolate cake. Founded by Ms. Violet Kwan, Lana cakes have mastered their flavours. They have several delicious chocolate cakes, including their signature dark chocolate cake, Chocolate Fudge cake.
If you're in need of an extra dose of cocoa, order their F.L.O (Fudge Lovers Only) cake. These are chocolatey cakes layered with thick classic chocolate fudge. They also have a mocha cake, filled with mocha cream between layers of rich chocolate sponge.
Lana cakes delivers island-wide, but you can also pickup at their store. Their deliveries are open from Tuesday to Saturday ever week.
Also Check: Best Protein Bars in Singapore That Are Healthy For You
2. Bob the Baker Boy
Location: 218 Pandan Loop #05-06 Singapore 128408
Bob the Bakery Boy is one of the biggest and best cake shops in Singapore. They specialise in amazingly decorated cakes, including chocolate cake and birthday cake. However, their chocolate cake flavours are the focal point in this list.
They have a classic milk chocolate cake made with KitKat and milk chocolate chantilly. They also have cookies and cream cake, with layers of moist chocolate cake slathered in buttercream. Their chocolate salted caramel cake is made with valrhona's caramelia milk chocolate balls and salted caramel between every layer of rich chocolate cake.
Finally, the fabulous Baker Boy has a signature dark chocolate cake with 5% Belgian chocolate. This cake is one of the most decadent chocolate cake on the list. It has much less sugar than other chocolate cake to focus on the pure chocolate cake flavour.
You can order their cake with same or next day delivery. If your order is above $150, you can receive free delivery! You can also pickup the cake at their store location.
3. Ugly Cake Shop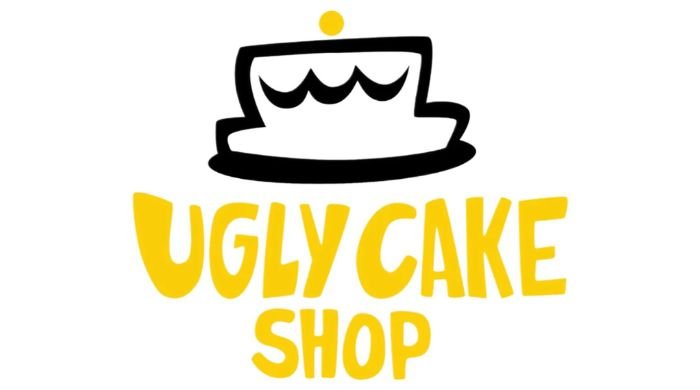 Location: 535 Kallang Bahru, #01-06, Singapore 339351
The Ugly Cake Shop has a selection of just chocolate cakes! They have several scrumptious chocolate cakes that you can order.
First is their Big Daddy cake, which is filled with Nutella and valrhona chocolate ganache buttercream. Their Sally cake has peanut butter buttercream and dark chocolate. Their Ferrero Rocher drip cake adds a yummy hazelnut flavour to other chocolate cakes.
Next is their Nicholas bittersweet chocolate cake made with high quality cacao Barry dark chocolate. Their strawberry chocolate cake has layers of chocolate sponge and strawberry buttercream with real strawberry puree.
Last is their Oreo cookies and cream cake, topped with dark chocolate ganache drip and whole Oreos. You can order from the shop anytime during the week except Sundays.
4. Upcakes
Upcakes represents more than just delicious cakes. The couple behind the small business created their recipes with love for their son, Andrew, who has Down Syndrome. The brand has a mission dedicated to lift people up with their cake, and help people see Down Syndrome in a more positive light.
Their chocolate cakes are decadent and unique. First is their chocolate chip mint cake, made with layers of dark chocolate sponge, rich dark chocolate ganache, and a layer of mint. Their classic melted chocolate cake is covered in chocolate ganache.
Their best selling chocolate cake is the MSW durian chocolate cake. It is filled with dark chocolate ganache, chocolate sponge, and two layers of bittersweet durian filling. This chocolate durian cake is best consumed when frozen.
5. Awfully Chocolate
Locations:
131 East Coast Road Singapore 428816
1 Seletar Road #02-02 Singapore 807011
1 Vista Exchange Green #02-18 Singapore 138617
1 HarbourFront Walk #01-155/156 Singapore 098585
8A Marina Boulevard #B2-33 Singapore 018984
2 Orchard Turn #B4-50 Singapore 238801
252 North Bridge Road #B1-52 Singapore 179103
10 Tampines Central 1 #03-21 Singapore 529536
10 Sinaran Drive #01-14 Singapore 307506
1 Kim Seng Promenade #01-K102 Singapore 237994
50 Jurong Gateway Road #01-15 Singapore 608549
Awfully Chocolate has thirteen locations in Singapore. These include at Marina Bay Sands, Raffles City, and ION Orchard. They have various chocolate cakes categorized into original, signature cakes, gourmet treats, and celebration cakes.
Their original flavours include chocolate banana cake, chocolate rum and cherry cake, and all chocolate – a pure chocolate cake. Their signature cake flavours include Opera house, chocolate mille crêpes, chocolate peanut butter cake, chocolate espresso cake, salted caramel fudge cake, and white chocolate butterscotch block among others.
Their celebration cakes include birthday cake flavours like birthday lolly and longevity durian cake. They also have a caramel latte cake, the Romantic cake made with dark chocolate sponge and fresh cream, and Gold Rose, made with chocolate cake, salted caramel, and fresh cream.
The Awfully Chocolate gourmet treats include several chocolate desserts, such as a Nutella tart and a salted butterscotch brownie.
Must Read: Best Yogurts in Singapore You Should Definitely Try
6. The Dark Gallery
Locations:
Millenia Walk #01-K5 9 Raffles Boulevard Singapore 039596
Takashimaya Shopping Centre #B2-29 Ngee Ann City 391 Orchard Road, Singapore 238873
Funan #01-14 107 North Bridge Road Singapore 179105
Great World #01-117/118 1 Kim Seng Promenade Singapore 237994
The Dark Gallery delivers many unique indulgent chocolate cakes and desserts. They have a signature dark chocolate ice cream, and other complimentary flavours. These include vanilla bean ice cream, Japanese matcha, and salted peanut butter. These ice creams feature in the Dark Gallery ice cream cakes.
Their signature desserts include frozen s'mores and chocolate souffle. Their signature dark chocolate mousse cake is a best seller, made with 72 per cent Venezuelan dark chocolate ad a 66 per cent dark chocolate mousse. The Dark Gallery also has chocolate peanut butter cake, roseberry dark chocolate, and earl grey cake with valrhona chocolate topping and earl grey Chantilly cream.
You can purchase any of their desserts from their online shop on any weekday, with a delivery fee of $11.
7. P.S. Cafe
Locations:
45 Ann Siang Road, #02-02, Singapore 069719
1110 East Coast Parkway, Cyclist Park, 01-05/06/07 Singapore 449880
1 Kim Seng Promenade, #01-155, Singapore 237994
28b Harding Road, Singapore 249549
112 East Coast Road, #01-01/02/03, i12 Katong, Singapore 428802
1 Fullerton Road, #02-03B/04 One Fullerton, Singapore 049213
Palais S.C, 390 Orchard Road, Level 2, Singapore 238871
Paragon S.C, 290 Orchard Road, Level 3, Singapore 238859
Raffles City S.C, 252 North Bridge Road, #03-37, Singapore 179103
No.41 Blk 78. Guan Chuan St, Singapore 160078
Block 10, Dempsey Road, #01-23, Singapore 247700
1 Fullerton Road, 01-02/03, Singapore 049213
The P.S. Cafe began in 1999 and now has several locations through Singapore, including at Raffles City, East Coast Park, Palais Renaissance, Grand Gateway Shanghai and more! The cafe has a number of the most decadent chocolate cakes you can find.
These include their double chocolate blackout cake, chocolate red velvet cake, dark chocolate banana cheesecake, and chocolate nut doorstop with a hearty chocolate mousse. The double chocolate blackout cake is especially high in demand, as it is smothers chocolate fudge ganache between incredibly thick cake layers.
You can order their cakes online, at just $15 for island-wide delivery. You can also stop by any of their shops and also indulge in their wines and truffle oils.
8. Chocolate Origin
Locations:
Jewel Changi Airport, 78 Airport Boulevard #01-230 Singapore 819666
Jurong Point, 1 Jurong West Central #02-K3 Singapore 648886
Kallang Wave Mall, 1 Stadium Place #01-31 Singapore 397628
United Square, 101 Thomson Rd #01-58 Singapore 307591
Bugis Junction, 230 Victoria Street #B1-01/02 Singapore 188021
Changi Village, 4 Changi Village Road #01-2084 Singapore 500004
Junction 8, 9 Bishan Place #02-33 Singapore 579837
Northpoint City, 930 Yishun Ave 2 #B2-143 Singapore 769098
VivoCity, 1 Harbourfront Walk #B2-K1/K3 Singapore 098585
Waterway Point, 83 Punggol Central #01-K11 Singapore 828761
111 Somerset, 111 Somerset Road #01-36 Singapore 238164
Chocolate Origin has four cafe locations in Singapore, and several more takeaway locations. Their cafes are located in Jewel Changi Airport, Jurong Point, Kallang Wave Mall, and United Square. Chocolate Origin is known for everything chocolate, from their gelato to chocolate bar options, to chocolate tea.
Of course, their whole cakes are the stars of the Chocolate Origin show. The brand's cuppa lava cake is very well-know, for good reason. Their ruby chocolate cake layers of fresh berries, chocolate pudding, and chocolate sponge. Their chocolate tarts and specialty chocolate flavours are always welcomed by customers.
Try out their chocolate products by ordering online or visiting any of their cafe or takeaway locations. These cakes make for the best personal treat. Or, set these as the eye-catching centerpieces to an event.
9. Cake Botanica
Location: 71 Hillview Avenue, Singapore 669570 (for collection only)
Cake Botanica is an artisanal cake shop that uses only unprocessed ingredients. They were founded in 2009. Their cakes are gluten-free, dairy-free, egg-free, and full of superfoods. They replace refined sugar with natural sweeteners, and are filled with fresh fruits and activated nuts and seeds.
Most interestingly, their cakes are not baked! This keeps the nutrition of the all the ingredients completely intact. These are some special cakes, so you will have to pre-order them 2 weeks ahead of time.
Their chocolate flavours include: Orange-Chocolate Smoothie cake, Kirsch Dark Chocolate Cherry cake, and Decadent Chocolate Layer Cake. You can also order custom cakes with the owner to suit your dietary needs.
10. All Things Delicious
Location: 34 Arab St, #01-01, Singapore 199733
All Things Delicious is a halal-certified bakery and cafe in Singapore. They have a huge range of baked goods, snacks, and even beverages. You can dine-in at their restaurant and order any of these cakes as a well-earned dessert. You can also purchase one of their gift hampers to present to a special loved one, suitable for any occasion.
Their chocolate flavours include their special Dark Chocolate Torte, which they suggest you order for birthdays. It is flourless, but has an especially soft and moist texture. Other chocolate flavours are Hazelnut Chocolate Creme, Black Velvet, Chocolate Raspberry, Cheesecake or Peanut Butter Brownies, and Dark Cherry brownie.
You can pick up your order at their physical location, or have it delivered straight to your door.
Conclusion
These 10 cake shops have the best chocolate cakes in Singapore. Their websites make it easy to order online ahead of time for any occasion. Whether you want a treat all to yourself, or need to order a birthday cake for a chocolate lover, these cakes have you covered.
You can even pick-up from their physical locations, or have your cakes delivered to your doorstep. We have also made sure to include halal-friendly options in our list. So if you are a vegan, allergic to dairy, or want a wholesome cake – we have options for you here.
Grab a plate and get ready for your next decadent chocolate delight. With this list, it isn't far away!
You Should Also Read About:
Local Snacks in Singapore Which You Should Definitely Try
Best Japanese Supermarkets in Singapore
Golden Mile Food Centre Stalls You Should Definitely Try